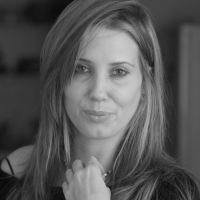 Chloe Combi
Author, Gen Z/A Expert
,
Author
United Kingdom
Chloe is an author, speaker, podcast host, filmmaker, researcher and futurist. Since the release of her critically acclaimed book, Generation Z: Their Voices, Their Lives, she has become one of the world's authorities on young people, advising global brands, governments and organisations on what the future looks like through the lens of her research on Gen Z and (now) Generation in A. She also writes for lots of publications on youth culture and issues, with regular pieces in The Telegraph and Vice.
In 2020, she worked on a presidential campaign in the USA, consulting on the youth vote, and returned in 2021 to write and host the Apple Podcast #1 and critically acclaimed series, You Don't Know Me, where she spoke to global teenagers about the highs and lows of their lives – and YDKM is about to become a visual series on a global platform. She has been working on Weird Times, a major new series with Flight School/Oculus/Facebook, which is the first VR series on what it's like to be a teenager, which allows you to get in the teens' heads and experience what they are going through. The series has its world premiere at SXSW 2022. Having now done her 12,000th interview, she is working on exciting new material that will help us understand better where we are going in the next decade.
Chloe is an author, speaker, podcast host, researcher and filmmaker, and has just done her 12,000th interview with members of Gen Z/A, which means she might well have interviewed more teenagers than anyone on the planet!