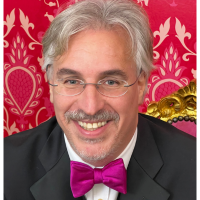 Christoph Clermont
Co-Founder
,
Printess
Germany
Christopher Clermont studied computer science and urban planning at the Technical University of Berlin in Germany.In 1997 he co-founded the "New Sign" advertising agency. 
Together with Johannes Goebel, he published a well-acclaimed trend report deconstructing the behavioural patterns of Generation X.
In 2000 he invented an image personalisation technology together with his friend Christoph Schacht. This technology was the basis for a new company they subsequently founded together: DirectSmile.
Over the next decade, DirectSmile continued to grow and invented several new personalisation and marketing-related technologies for commercial printing companies, including scalable server solutions for image personalisation, variable-data printing, and cross-media marketing. In 2014, DirectSmile was acquired by EFI.
In 2020 Christopher co-founded Printess to set a new standard for the design and customisation of personalised print products in the browser.