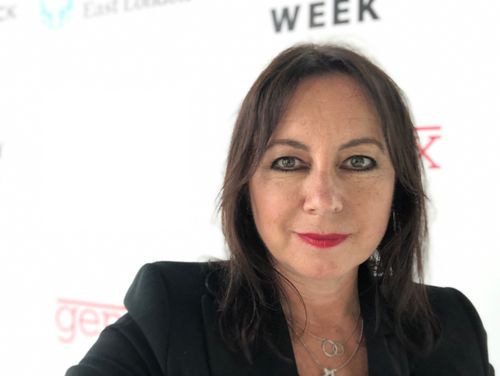 Debbie McKeegan
Debbie McKeegan is an award winning British designer, a Digital Textile Print Pioneer and the CEO of TEXINTEL which provides a valuable resource for the Digital Textile Industry to facilitate growth. Texintel provides open access to expert knowledge, industry insights, technology, innovation, advisory services and collaboration.
Debbie began her Textile journey over 25 years ago. With a strong manufacturing background in analogue technologies, she was perfectly placed to become a pioneer of digital textiles, founding one of the first digital textile Print bureaus in the UK in 2001.
Her family have been printing textiles since 1968 and utilising Digital Print technology since 1998.
Debbie has a deep working knowledge of all digital textile print processes, across all inks sets and fabric types. She is also an acknowledged expert in: Digital Textile Design, Printed Textile Production, Sewn Manufacturing, Web to Print software and CAD/CAM applications.
As a renowned authority in the Digital Textile Eco-system, Debbie is an International speaker, Author, Podcaster and Ambassador for the Digital Print Industry.