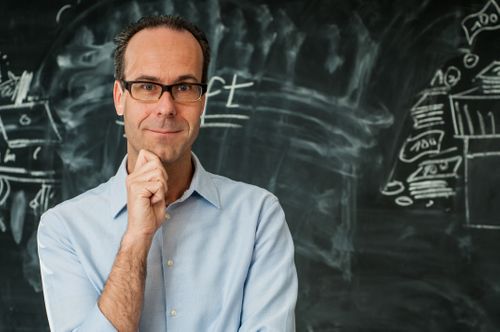 Frank Piller
Professor of Management
,
RWTH Aachen University
Germany
Frank Piller is a professor of management and the Head of the Institute for Technology and Innovation Management (TIM) at RWTH Aachen University, Germany's leading university of technology. He is also the Academic Director of the Institute for Management Cybernetics (ifu e.V.), an independent research institute associated with RWTH Aachen focusing on applied machine intelligence, systemic change, and institutional transformation.
Prof. Piller is recognized as a leading expert on customer-centric value creation strategies such as mass customization, personalization, and innovation co-creation. His group at RWTH has become one of the world's leading research centers on open and distributed innovation ecosystems, supported by competitive research grants of approximately $1 million annually. As evidenced by an h-score of 64, more than 22,000 citations of his publications (Google Scholar), and more than 400 general press articles about his studies, his work has attracted wide attention and acceptance in the academic and management community.
Prof. Piller's current research focuses on the need of established companies to deal with disruptive business model innovations and supporting organizational structures and cultures. Leadership for Industry 4.0 and managing a digital transformation are core topics in this area. He is also currently building a research program on the role of AI&ML in the innovation process: AI&ML-augmented innovation management and managing hybrid innovation teams, where human experts and algorithms/machines work together ("hybrid intelligence").
At RWTH Aachen, he is a principle investigator of the Cluster of Excellence "Internet of Production", focusing on decision making in the age of AI/ML and industrial business ecosystems. He is the chairman of a cross-industry group for the development of standards for platform-based digital business models ("Fachausschuss Geschäftsmodelle für Industrie 4.0"), a member of the Academic Advisory Board of the German National "Platform Industrie 4.0" of Acatech, and a member of the Advisory Council of the German AI/ML stakeholder platform "Lernende Systeme" of BMBF & BMWK.
Frank Piller is an acclaimed speaker at management conferences and executive education programs around the world. He has consulted and conducted executive workshops for most of the Dax30 and many Fortune500 companies and has taught as a visiting professor at a number of leading business schools such as HKUST, IE Business School, Vlerick, St. Gallen or MIT. At RWTH, he received the RWTH Teaching Award. Frank also received a teaching innovation award from the German Excellence Initiative for introducing the first European MOOC with ECTS points, a disruptive innovation to the business model of established universities.
In addition to his academic endeavors, Frank Piller is involved as an investor or advisor in several companies. His current focus is on Doob Group, a pioneer in human avatars for the metaverse, where he serves as a non-executive board member and active investor.