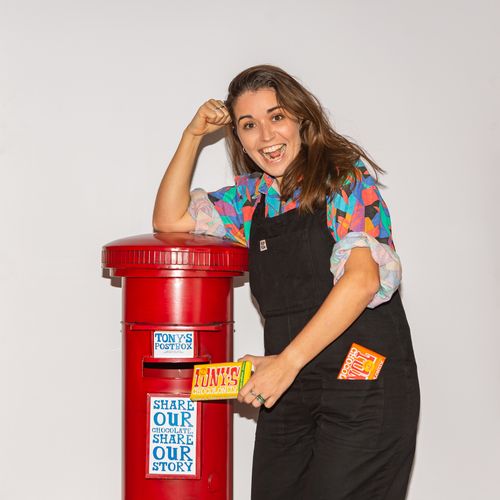 Hannah Groom
Digital Sales and Experience Manager
,
Tony's Chocolonely UK
United Kingdom
Hannah joined Tony's Chocolonely two and a half years ago to grow digital sales and experience in the UK. Her key focus is Tony's personalisation service, which enables businesses and consumers to order completely unique personalised wrappers around their favourite Tony's Chocolonely bars. She admits that she may be biased, but claims Tony's Personalised Bars is hands down their best product! Her favourite flavour? Milk caramel biscuit without a doubt.
Before joining Tony's, Hannah trained as a corporate lawyer but quickly realised that she needed to work where she could directly contribute to making the world a little bit nicer day by day. Hannah joined Tony's Chocolonely to make impact, and impact is in their DNA as a business. Tony's are the chocolate makers on a serious mission to end modern slavery in the chocolate industry. With incredibly tasty chocolate, Tony's leads by example to show the world that chocolate can be made differently: in taste, packaging and the way you do business with cocoa farmers. Tony's vision is 100% slave free chocolate.