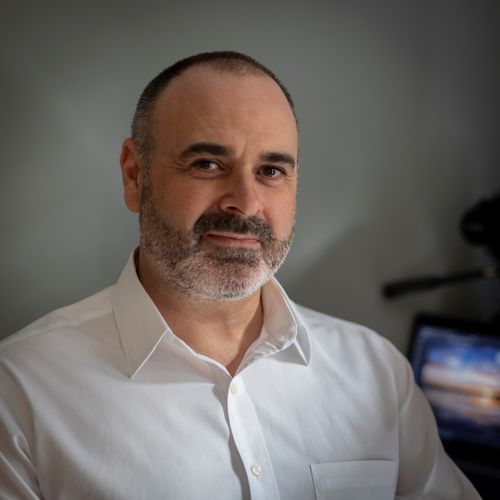 Mathew Faulkner
Director of Marketing & Innovation, Wide Format Printing Business
,
Canon EMEA
Mathew Faulkner was promoted to EMEA Director, Marketing and Innovation, Wide Format Printing Group, Canon Europe in February 2022. In this position, Mathew is responsible for the management of strategic and operational marketing for the wide format printing business, covering image PROGRAF, Colorado and Arizona as well as ColorWave and PlotWave product lines. This part of the business serves broad markets from AEC&M to photo and fine art and from display graphics to interior décor.
Previously Senior Marketing Manager for Professional Print at Canon Europe from February 2019, Mathew's responsibilities then included the customer and product marketing management in EMEA for Canon's cut-sheet toner technology and associated workflow software within Canon's Professional Print portfolio.
From 2016, he was the Senior Applications Development Manager within the Graphics and Communications and AEC & Manufacturing customer channels and, before that, he spent three years as European Marketing Manager for Canon's large format printing portfolio, having joined Canon in 2012.
Having started his career working in technical design for a packaging and print manufacturing business, Mathew co-founded a tech start-up in 2001 that developed inkjet printing, CAD and prototyping systems for packaging.
Mathew currently sits on the council of the Independent Print Industries Association (IPIA) and is Chairman of its Training and Education subcommittee. He is also a member of the marketing steering group for the not-for-profit organisation Two Sides, which promotes the sustainability of the graphic communications supply chain.